THORN + ROOTS Launches NEW CATERING MENU! And it just happens to be the best catering in Saratoga Springs, NY and Burlington, VT.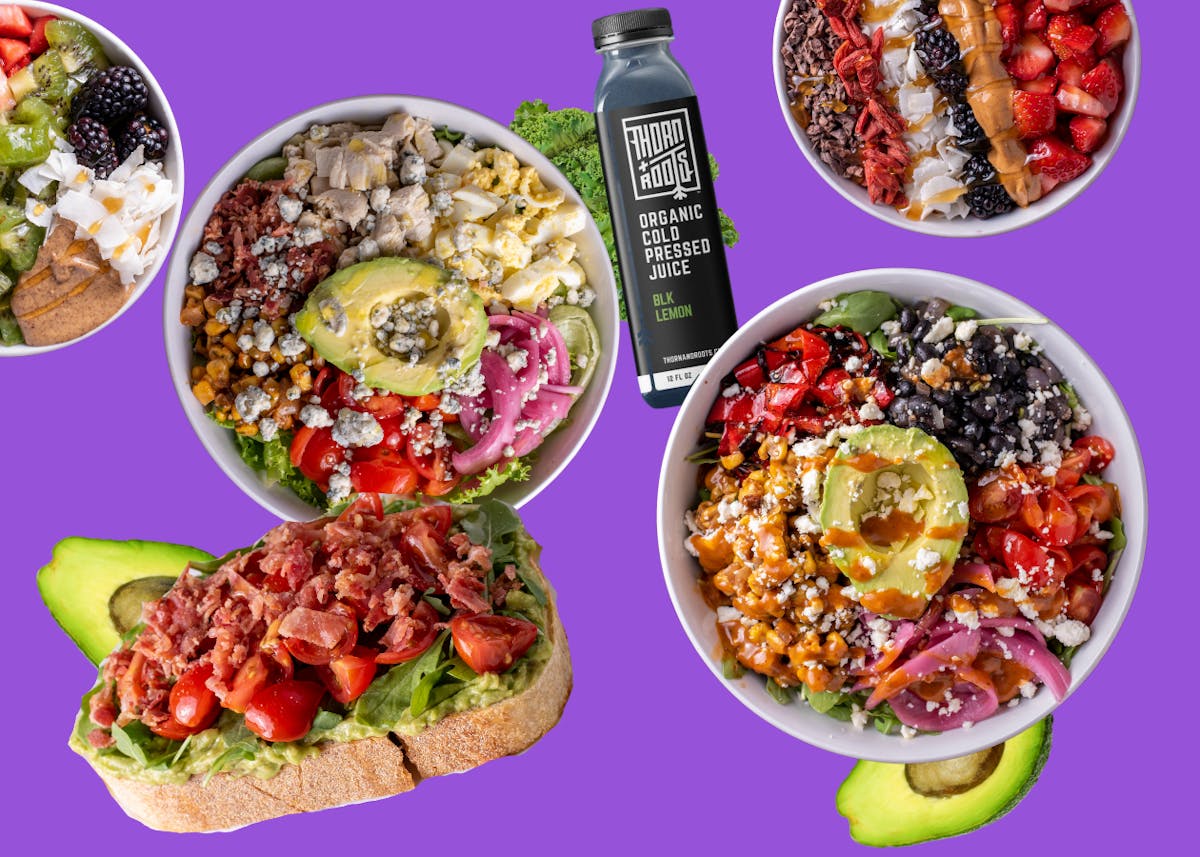 Nestled in the heart of THORN + ROOTS, is a passion for culinary creativity and inclusivity. Our commitment to serving the communities of Burlington, VT, and Saratoga Springs, NY goes beyond just flavors; it's about ensuring everyone can indulge, no matter their dietary needs. With our newly unveiled catering menu, we are weaving in freshness, flexibility, and a focus on individual dietary requirements like never before.
Fresh Bites, Every Time
Had enough of mundane office munchies or the same old birthday desserts? Welcome to THORN + ROOTS Catering—a universe where every meal is an adventure. Choose from customizable smoothie bowls, avant-garde avocado toasts, and heartily nourishing salads. Delight in our lively grain bowls, our distinctive sides, and quench your thirst with bottled drinks that promise a fiesta for your taste buds. Catering to a cozy family dinner or a horde of peckish soccer players? Our diverse menu ensures no appetite goes unsatisfied. And when we say fresh, we mean it. Sourced from local producers (as local as the buzz from next door!), every ingredient guarantees peak freshness and unparalleled taste.
Inclusivity On The Plate
Recognizing and respecting the diversity of our clientele, we've curated a menu that not only tantalizes the taste buds but also caters to various dietary preferences. Whether you're gluten-free, vegan, or vegetarian, THORN + ROOTS has a myriad of delicious options tailored just for you. Our chefs take pride in crafting dishes that are as delightful as they are accommodating, ensuring that every guest feels seen, valued, and most importantly, satiated.
Flexible To Your Needs
Sudden get-together? Impromptu celebrations? Fear not. Our user-friendly online ordering system ensures that whether your event is tomorrow or in a fortnight, sumptuous meals are just a click away. ORDER NOW!
Convenience Delivered
We understand the intricacies of event planning. To make things easier, with a mere 24-hour notice, choose between our efficient home delivery or quick pickup options. And, geography is hardly a challenge; we go the extra mile, literally—servicing up to a 15-mile radius. For us, "Ain't no mountain high enough."
Join The THORN + ROOTS Experience
Our ethos at THORN + ROOTS is clear and unwavering: to infuse joy into every bite. With fresh ingredients, bespoke meals catering to individual dietary needs, flexible service options, and utmost convenience, every meal becomes a celebration.
Step into the world of THORN + ROOTS Catering today. Let's craft unforgettable moments, one delectable bite at a time.